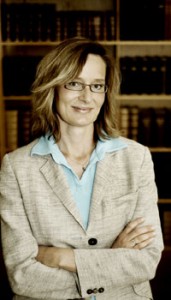 Birgitte Bjørn
Title: Attorney-at-law, lic. jur., LL.M.
Tel.: +45 63 12 77 56
Fax: +45 66 14 77 12
E-mail: bjoern@lexsos.dk
Languages:
Danish, English
Areas of expertise:
Legal separation, divorce
Custody, acess rights
Paternity
Division of estates
Prenuptials and postnuptials, wills
Child abduction
Forcible removal of children
Debt collection
Educational background:
MA Law 1988
Master of Laws (LL.M.), International Business Law, Duke University,  North Carolina, USA 1992
Lic.jur. 1993
Appointed as an attorney in 1999 by the Danish Ministry of Justice
Memberships:
Advokatsamfundet (the Danish Bar and Law Society)
Odense Advokatforening (association of lawyers in Odense)
Danske Familieretsadvokater (the Association of Danish Family Law Attorneys)
Foreningen af Erhvervskvinder Danmark (the Association of Business Women in Denmark)
Teaching assignments:
Birgitte Bjørn is a part-time associate professor of Family Law and the Law of Succession at the University of Southern Denmark, Odense.
Board positions:
Member of the Board of the rehab centre Ringgården, Middelfart
Voluntary work:
Legal aid service at Mødrehjælpen (the National Association for the Unmarried Mother and Her Child), Odense
Publications:
"Factoring – a comparative analysis", Jurist- og Økonomforbundets Forlag 1995